Your Art is the result of your entire Life.
It deserves quality Contents to be narrated.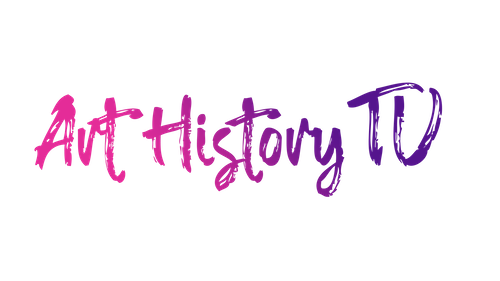 Contemporary Artists make a big effort in self managing their Social Media.
We think that it is crucial to an Artist Reputation, to have quality contents talking and analysing his work.

How it works?
1. Choose your favorite Plan* clicking here
2. Complete the payment on secure SSL protocol powered by Stripe
3. After successful payment you will be redirected to a form: fulfill the required fields, providing us the needed informations and images to create the Content about Your Art
4. Within 15 days you will receive a preview link to the short documentary. Within 3 days you can approve the Content.
5. The Content will now be published as per the Plan you subscribed!
6. You can cancel anytime the subscription by emailing to: info@arthistory.tv – if you cancel we can stop publishing your Content and discontinue all services.

Staying subscribed means gaining audience and Reputation by being in our bouquet of quality Contents about Art History!
Our Contents about your Art are written by Art Historians, with high impact video editing, music, to communicate the Artist's poetry the best way.
Click Start to discover our Plans!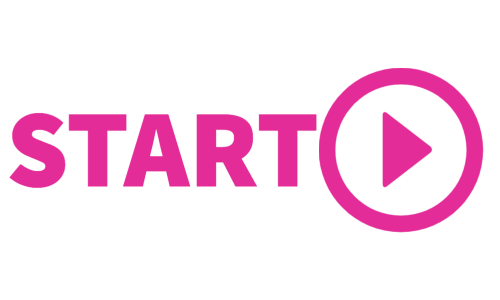 Art History TV: on any screen, anywhere.
With our 20+ years of experience in Web Television, we created the first Streaming Channel dedicated to Art History. It is available worldwide, on any connected screen: Smart TV, Tablet, Smartphone, Computer. Original DocuSeries and curated thematic Selections of the best Art videos from the web. Click Start and discover our Plans designed for Artist Reputation!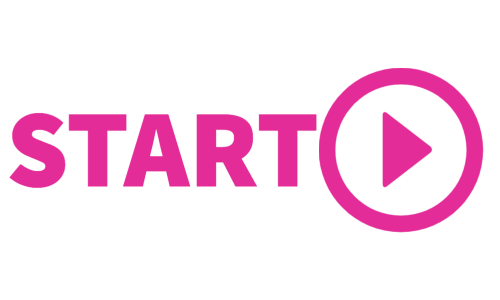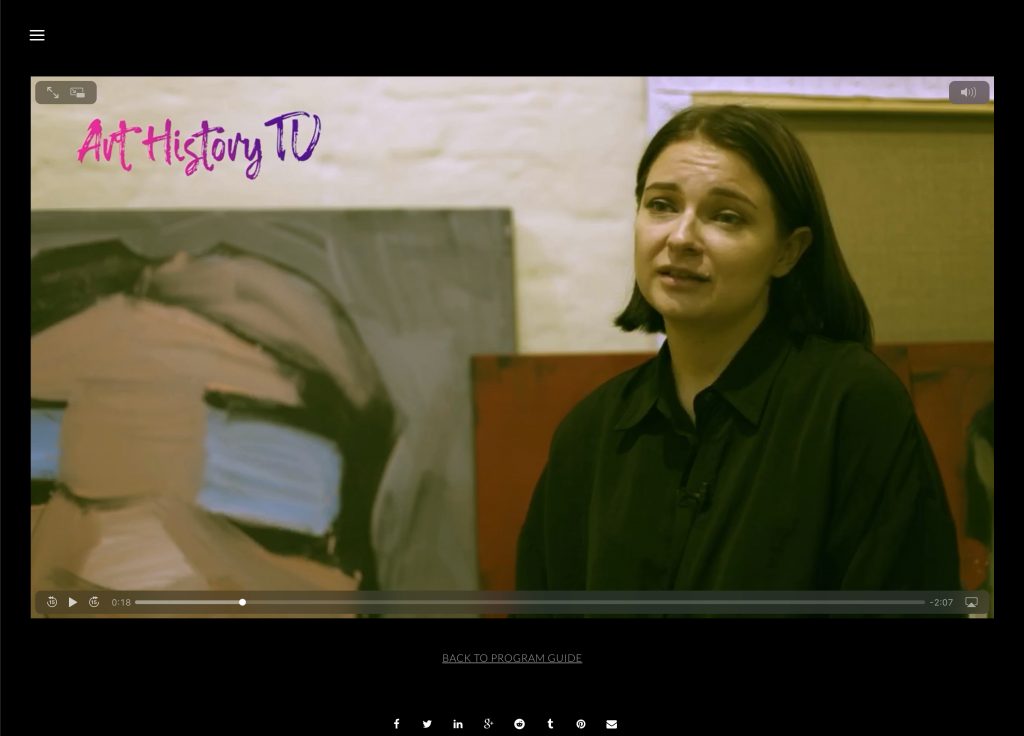 Let us create a 1 or 2 minutes episode talking about Your Art. It will become part of our bouquet of contents at Art History TV, aside the biggest names in the Art of all times. Get an edge over mere commercial promotions. Click Play to watch a sample!



Do you wish a longer format for Your Documentary? Click the icon at the bottom right and chat with us, we will design a tailored solution for up to 50 minutes documentary!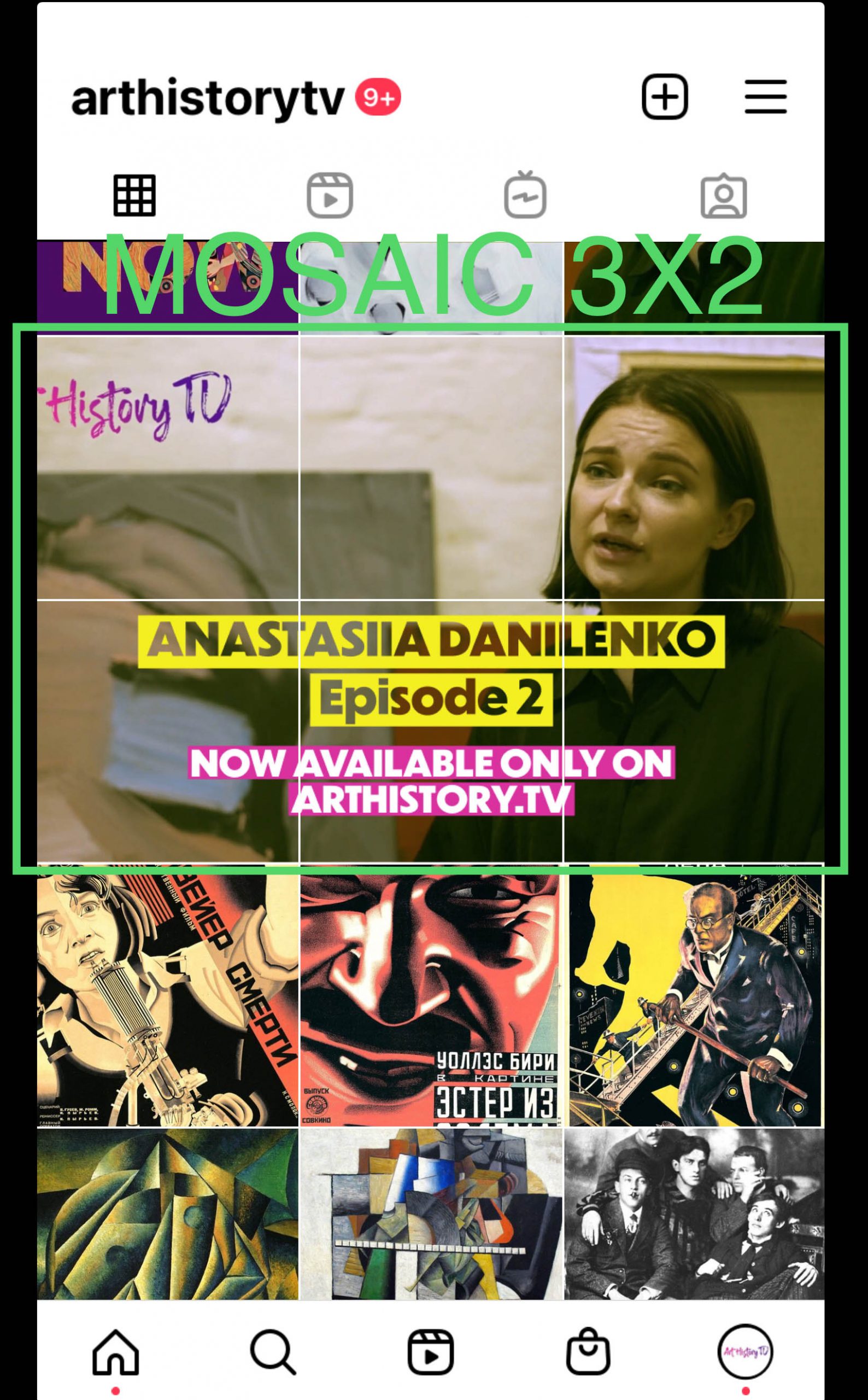 Mosaic on Instagram
This is a sample of a 3×2 Mosaic on Art History TV Instagram Profile. Great visibility towards dozens thousands of users per month, growing every month as our channel grows.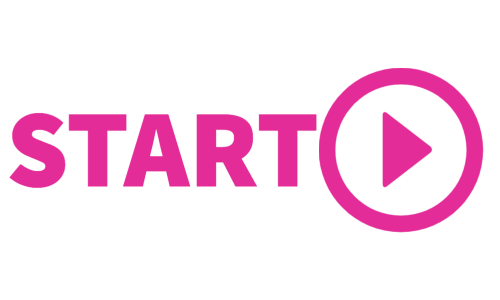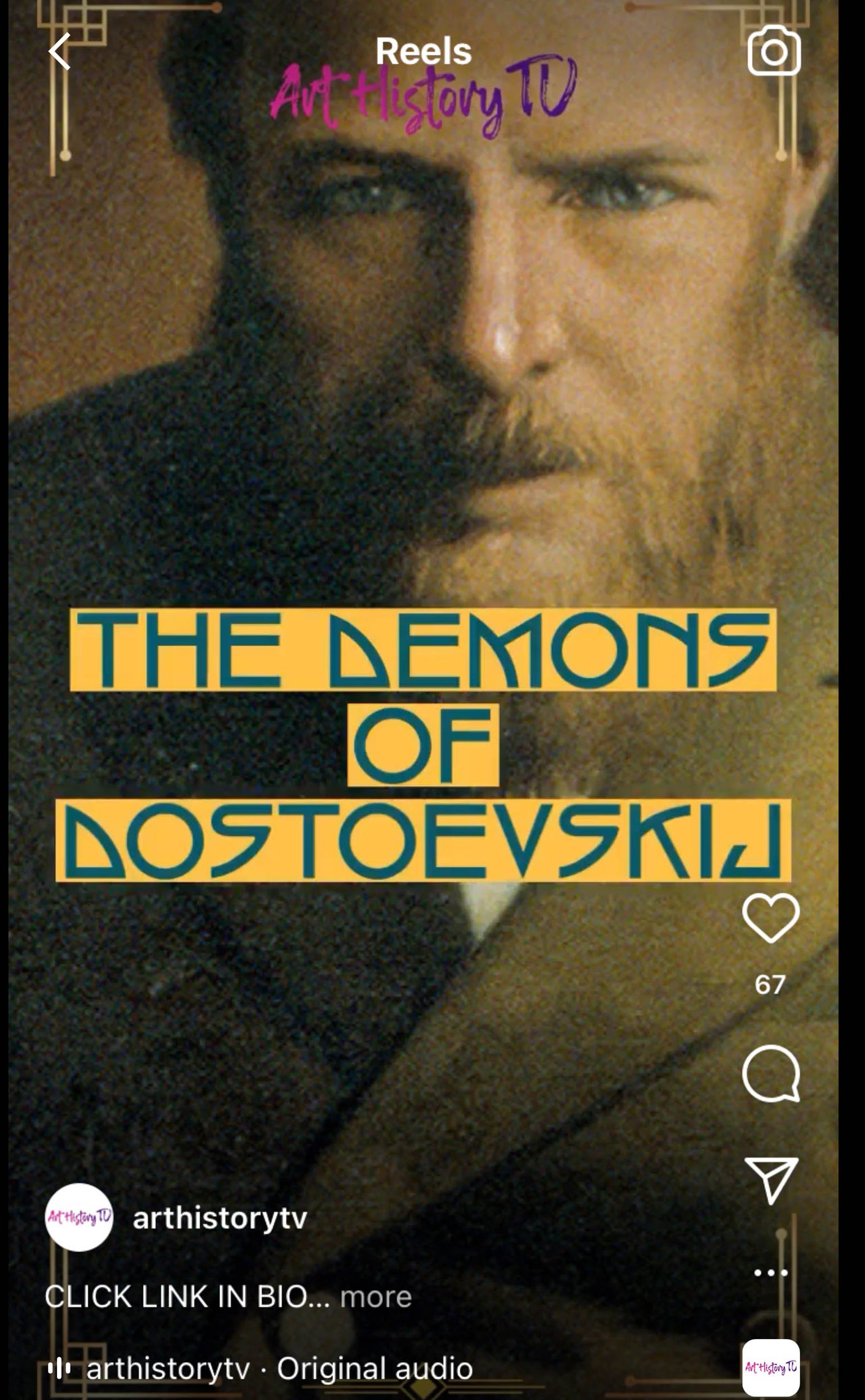 Reels on Instagram

Reels on Art History TV Instagram Profile are short videos under 1 minute. Created in vertical format, are an original and stylish way to reach our Art passionate audience.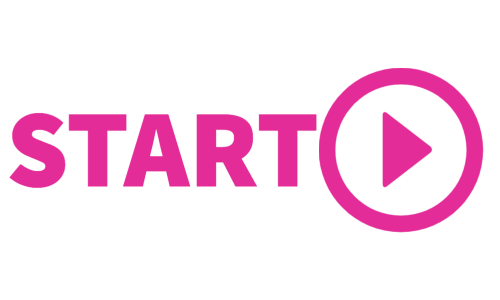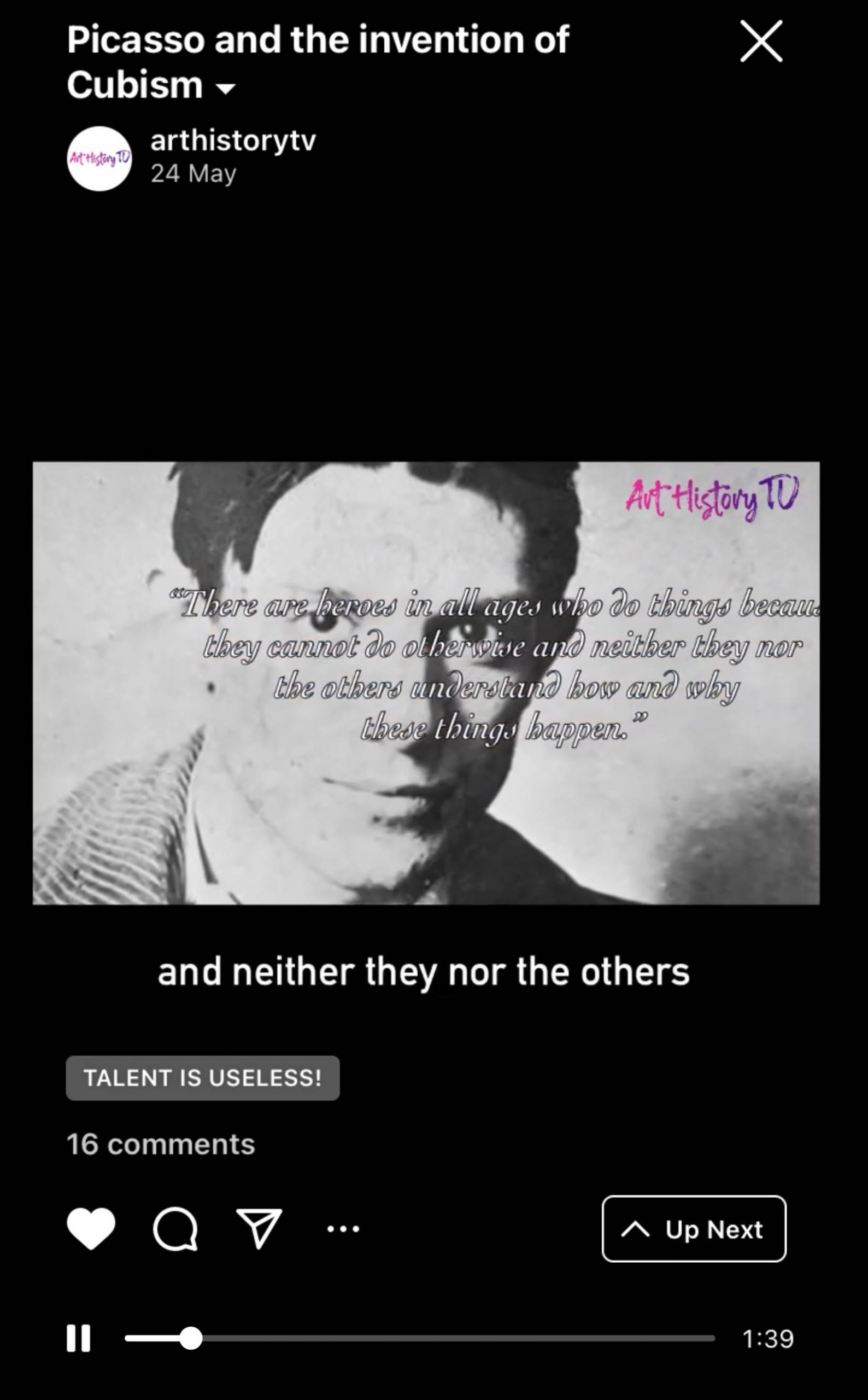 IGTV Originals
Instagram TV, known as IGTV, allows longer videos publishing. Contents created for a global audience of Art professionals and lovers.